FOREST AWAY: Swansea, Saturday 14th September
After a well-earned break during the International weekend, Sabri Lamouchi's Reds will be travelling down to Swansea on the back of a seven-game unbeaten run in all competitions, which was kept alive thanks to a hard-fought draw last time out at home to Preston North End. A lovely through ball from Carvalho left Adomah one on one with the North End 'keeper, who he slotted the ball past at ease to score his third goal of the season, a decent return so far from the new signing.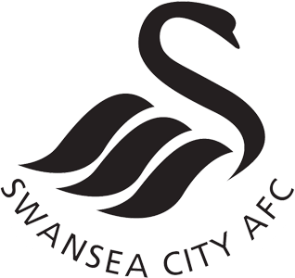 Swansea currently sit top of the table, with 5 wins and a draw from their opening 6 games, after a 90th minute winner against a lively Leeds United, who sit third. New manager Steve Cooper has been a breath of fresh air for the South-Wales side, who will be aiming for Promotion after a disappointing season last year following their relegation from the Premier League in 2018.
Forest haven't won at the Liberty Stadium since December 2009, when a deflected volley by David McGoldrick ended up in the back of the Swansea net leaving the Reds victorious 0-1. Just under a decade later, Forest will be hoping to rewrite this record and climb further up the Championship table in a bid to return to the top flight of English football for the first time in over 20 years.
Travel and Pubs
Train: Due to planned engineering works between Chepstow and Cardiff, the average train time from Nottingham to Swansea is 5 hours and 40 minutes. The 05:59 will get you in at 11:42, whilst the 07:00 departure will arrive into Swansea at 12:46 – not ideal if you are planning on having a few drinks before the game! For those of you who do choose to brave this mammoth journey, there only seems to be one return that gets back to Nottingham on the same day, with the 17:29 from Swansea arriving back at 23:27. Along with the minimum return being £84 for an adult, we wouldn't recommend travelling by train for this one.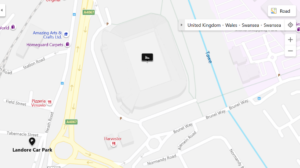 Car: The drive to Swansea is just over 3 hours, so a much better option than the train, however, Swansea offer no parking at the stadium on match day. The best bets seem to be the multiple Park and Ride/Walks. Felindre Park and Ride is located just off Junction 46 on the M4, at a cost of £10. Landore Park and Walk (SA1 2JT) is a 3 minute walk to the stadium and can be purchased on the day at £6 per vehicle. Both sites open 2 hours prior to kick off. There is also a small number of places for street parking, but only if you are willing to walk a distance to the stadium.
Pubs: Swansea has numerous pubs that welcome away supporters but the distance from the town centre to the ground causes a problem – it's at least a 20-25 minute walk. If you do get chance to sample the city centre then try Bank Statement (SA1 1EP), The Pumphouse (SA1 1TT) and Yates' (SA1 3PP).
Right outside the ground is a Harvester where some of us drank last year, although this is likely to be very busy due to the volume of people attending the game. Near the main entrance they do a pop-up outside bar selling cans which was a fair bit quicker than queuing at the bar inside.
There are not any options we are aware of. The other pubs scattered around seem to be strictly home fans only but perhaps you might have some joy. But get working on your South Wales accent!
Sadly there is no Q&A this week – we struggled to find a Swansea fan to help us out and the one we did eventually track down let us down on the response.
Hopefully Forest can grab all three points in what could well be a closely contested game, keeping up our unbeaten away form and making a big statement to the rest of the league. In a week where much has been made about the 8,000 + travelling to the Emirates on Tuesday we also shouldn't forget to acknowledge those who are making the long, long journey to Swansea.
Safe travels to all those making the journey, and as always, COYR!
Charlie Elliott