FOREST AWAY: Tottenham, Saturday 11th March – Fan Guide
As I write this it's bucketing it down with snow. It brings back memories of 1996 when a home tie against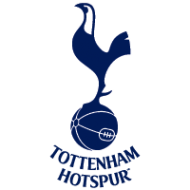 Spurs was abandoned due to heavy snowfall that covered the City Ground. Fans sat shivering in their seats as snow gradually consumed them, and Andrea Silenzi looked like he was going to pass away at any moment due to extreme discomfort.
There are fond memories of the rearranged game as Ian Woan scored two of the sweetest free-kicks you'll ever see to earn a replay. And then Big Norm saving penalties in the replay at White Hart Lane before sprinting down to the opposite end of the pitch to do a 'Klinsmann' in front of the Forest end.
We always seemed to have a good game against Spurs back then, it helped we seemed to win an awful lot of them. There is that one obvious exception, but we didn't lose many to them in the 90s. The two games we have played against them this season remain two of our better performances. The league game in August, despite the loss, was such a thrilling game with the City Ground bouncing.
Maybe I'll end up disappointed but I'm looking forward to seeing the new Spurs stadium up close. So many new stadia fail to recreate the fabric of the old ground. West Ham was an extreme example of how a club seemed to have lost something special from Upton Park. Hopefully we'll see something different at Spurs this weekend, but most of all we'll be hoping for something much better on the pitch from our last away day. We have known for a while now that our away form is hugely jeopardising our survival chances, despite our very solid home results, but it's also recognised that we will lose games. Just not in the manner we surrendered at West Ham.
We remain in a good place to secure our safety, but it's about time our away games started pulling their weight.
TRAVEL
TRAINS: Provided the current weather doesn't hinder anything, there is again plenty of services to choose from. You ideally shouldn't be paying anything higher than £60.50 with split fares from Nottingham – Kettering, Kettering – London which should come up as an automatic option on Trailine.com. This is still one direct train to London but splitting the fares works out cheaper.
I will again offer a now regular reminder about the value of a Two Together Railcard, they save a lot of money and with trips to Liverpool, Birmingham and London x 3 on the horizon it'll be worth having.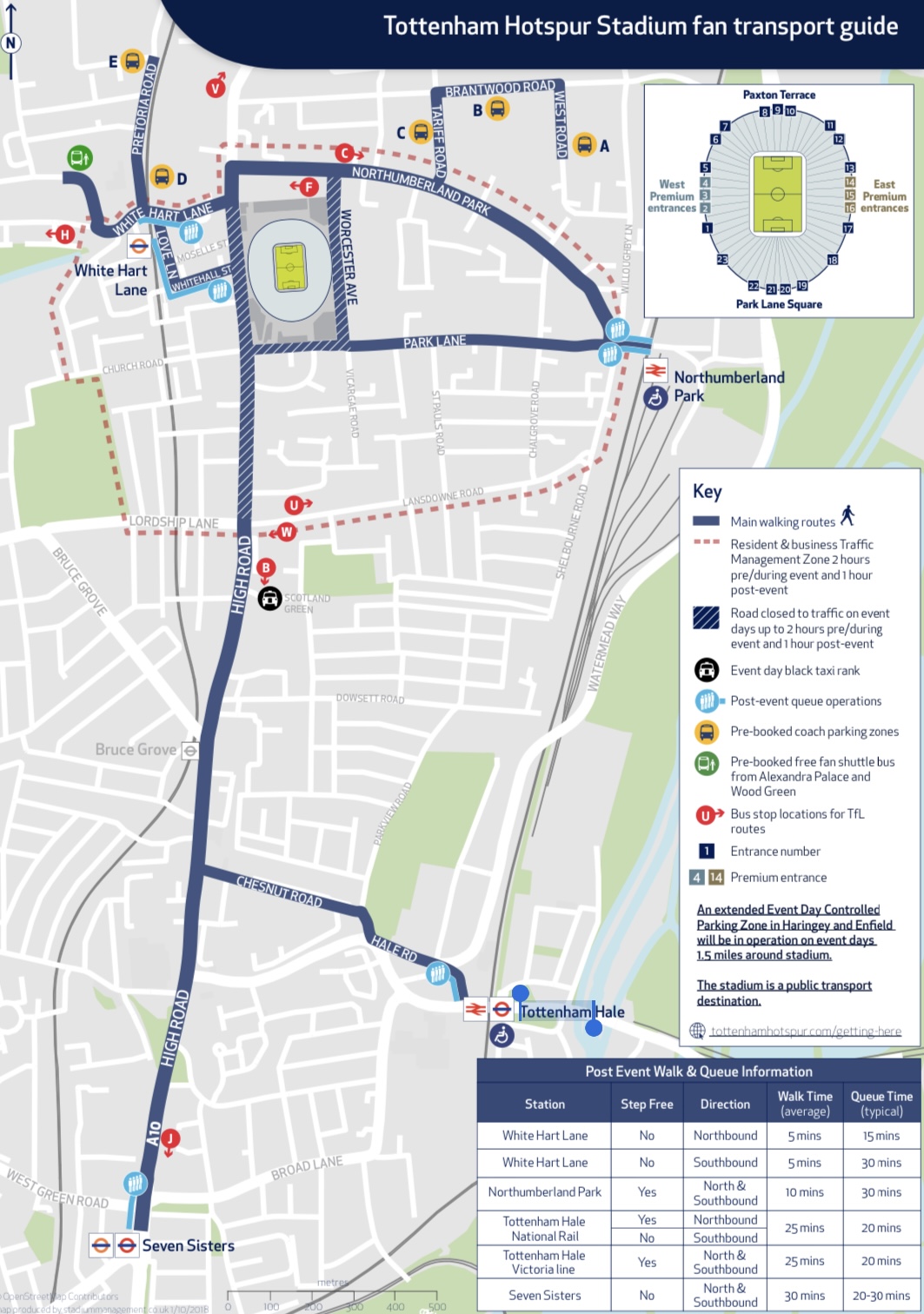 For recent trips to Fulham and West Ham, the early trains have proven to be very busy with standing room only and this one is likely to be the same.
The stadium is served by a few underground and rail stations – White Hart Lane which is on the overground line is the closest and is best served from Liverpool Street, taking around 20-25 minutes. There is also Northumberland Park on the Greater Anglia which appears to require a change at Tottenham Hale to reach, but it is well placed to get to and from the away end.
A bit of a further walk away is Seven Sisters on the Victoria Line and a handful stops up from Kings Cross / St Pancras. From past experience of getting to White Hart Lane from here, allow around 30 minutes' walk.
I've enclosed map courtesy of the official Spurs website which will hopefully help show the best stations local to the stadium.
ROAD: Just be mindful of travel conditions if you are planning to drive. Hopefully the snow will have cleared by Saturday, though. I'm not one to advocate driving close to London stadiums, it's usually a pain and our Spurs fan below suggests similar, but the usual parking apps like JustPark can sometimes throw up something useful.
A much better bet is to try and find a suitably placed rail or underground stop to leave your car. Stanmore / Edgware are usually options I'll shout, although they aren't particularly handy to get across to Spurs.
One option may be Cheshunt which isn't too far off the M25 – this is at the top of the London Overground line and only six stops up from the main White Hart Lane stop, taking around 15 minutes. It'll cost £5 to leave your car there on a Saturday according to the NCP website.
I also regularly suggest Luton Parkway as a straightforward option – it's around £5 to leave your car in the multi-storey next door, saves a lot of driving and offers a quick way into St Pancras. A Super Off-Peak Day Return is £12.50 and if travelling in multiples of 3 of 4 you will save a third off this. The best route from here is probably to go from St Pancras underground to Seven Sisters on the Victoria Line but other options as explained above will work too.
PUBS
 The official advice received courtesy of the Met Police (thanks to @NottsPol for his help) is the Elmhurst which will serve as the only away pub around the stadium. It looks to be a 10–15-minute walk to the stadium. If you take a look at the above map, it's location is on Lordship Lane at the bottom of the green space which is Bruce Castle Park on the left of the map. The Antwerp Arms is another that has been suggested, albeit this is not an away pub. This is at the top of the aforementioned Bruce Castle Park.
Elsewhere, drinking around St Pancras is likely to be an option for many. It shouldn't be swamped by Wembley bound Geordies this time! O'Neills and the Euston Flyer are staple options but Skinners Arms, just up from O'Neills, is a good shout.
With the travel advice above re Liverpool Street, this is also a good option for pre-match drinking. I don't know it too well but there are some decent pub options and I gather a few are heading this way – The Kings Arms close to the station being one suggested venue.
Q&A with Ricky of the Last Word On Spurs channel
Watching from afar, there has been signs of discontent brewing at Spurs –  mainly in the direction of the ownership and Daniel Levy. Is a full on revolt on the cards, or are things not that serious yet?
There is certainly a lot of frustration and anger amongst the Spurs fan-base right now towards the current board, for a number of reasons, there are those that feel the manager hasn't been adequately backed, there are those that feel the manager has outstayed his welcome and there are those that feel the club is currently directionless without any kind of a plan. It's worth noting that the anger on social media doesn't seem to anywhere near the same as that in the ground.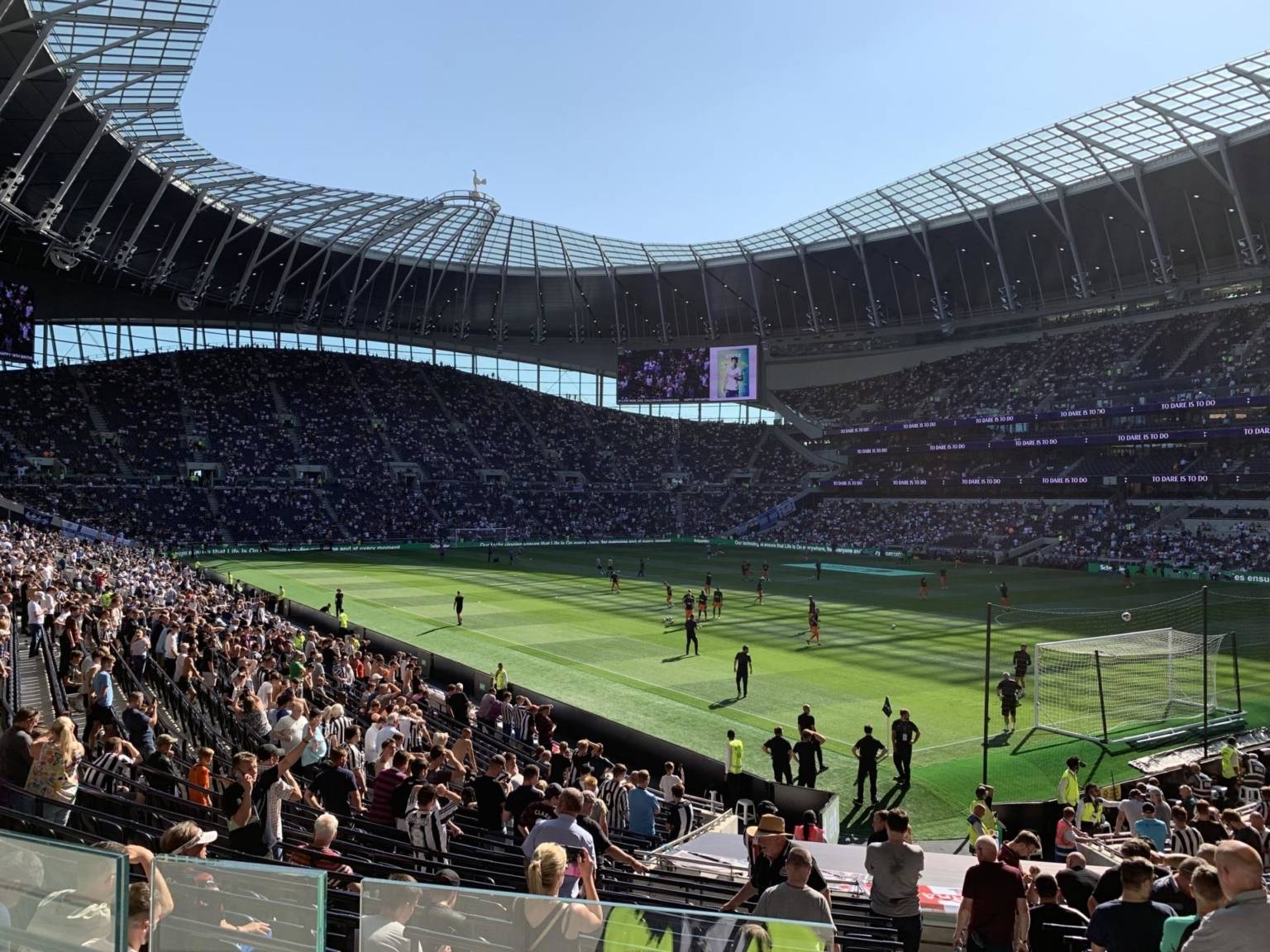 I'd say a visit to Tottenham was somewhere high on the list of Forest fans away day agendas when we returned to the Premier League? If you don't mind, tell us a little about this marvellous new stadium of yours and has there been any signs of a struggle to take the atmosphere with you as happened at West Ham and Arsenal?
There is no doubt and trying to even be purely non-bias, the Tottenham Hotspur Stadium is no doubt the best stadium in England, if not one of the best in the world. The stadium from wherever you sit from has a magnificent view of the pitch, which you will experience on Saturday.
We have definitely failed to replicate our home which we showed in our last season at White Hart Lane, you could argue that's been down to the calibre of squad and also manager which the club have had in situ at the time.
What do you make of the Djed Spence transfer? A highly promising young player who was seemingly not particularly wanted by the manager and subsequently didn't get much of a look in. Does he have any future at Tottenham?
As a fan-base we was so excited for the arrival of Djed Spence, but as you have alluded to was simply not given a look-in from Antonio Conte, who made it clear that the player was very much a club signing and not his own personal choice.
I have no doubt Djed will be in and around the first-team squad next season upon Conte's departure in the summer.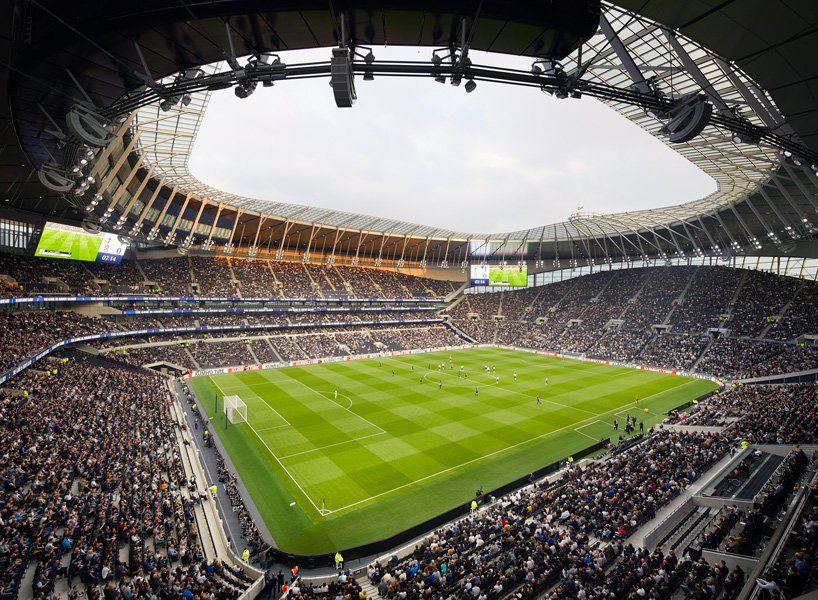 A memory from previous visits to White Hart Lane was how difficult it was to get in and away again on public transport. Has this improved in anyway since?
I have to say arguably it's just as bad if not worse, given you have double the amount of people in and around the stadium, advice would to always leave as early as possible for the game.
Any parking suggestions for those coming in the car? Possibly some handily placed underground / rail station that offers a way in?
There is little parking at the stadium itself or in nearby streets. On-street parking in the controlled zone (CPZ) for all non-residents is forbidden, with the exception of mobility impaired motorists who have a valid Blue Badge parking permit. In addition, there are several towaway zones directly around the ground.
And what about drinking around the stadium for Forest fans? We have been advised about the Elmhurst, but will there be other pubs that welcome away supporters?
Most pubs in the area of the stadium are for home fans only with doormen present. The Haringey Irish Centre on Pretoria Road which is opposite White Hart Lane station has a large hall set aside for away fans, shows Sky Sports and the food and drinks are reasonably priced.
Finally – give us your predictions please:
Who will win the League?
Man City (We hope)
Which 3 teams are going down? 
Bournemouth, Southampton, Leeds
Where will Spurs finish?
5th
Thanks to Ricky for his insight.
We'll see you all down there.
You Reds
Matt