FOREST AWAY: West Brom, Friday 26th November – Fan Guide
For many, spending a well-earned Friday night in freezing cold West Bromwich may sound somewhat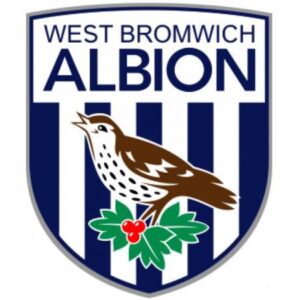 off-putting, but with a sold out away end of 2,000 Reds the game on Friday is set to be an absolute belter. Whilst the disappointment of yet another away game being moved by Sky was definitely felt amongst many of the regular travelling contingent, Steve Cooper's rejuvenated team and a run of form which has seen the new man collect a healthy 20 points from a possible 33 since his arrival mean that any opportunity to watch the starting XI pull on the famous Garibaldi Red is too good to turn down.
Forest are yet to lose an away game under Cooper, and whilst there is no doubt that a visit to the team currently sat third in the Championship and one of the favourites for promotion will have its challenges, there is something about the new never-say-die attitude of the players that fills all of us with the hope that we can claim another three points, which would continue to take the club in the positive direction it has been heading in for the last couple of months.
At the moment the club seems to be in the right hands, with a manager who not only shows that he's invested in the club, but actively goes out of his way to assure supporters that progress is being made not only on the pitch, but off it as well.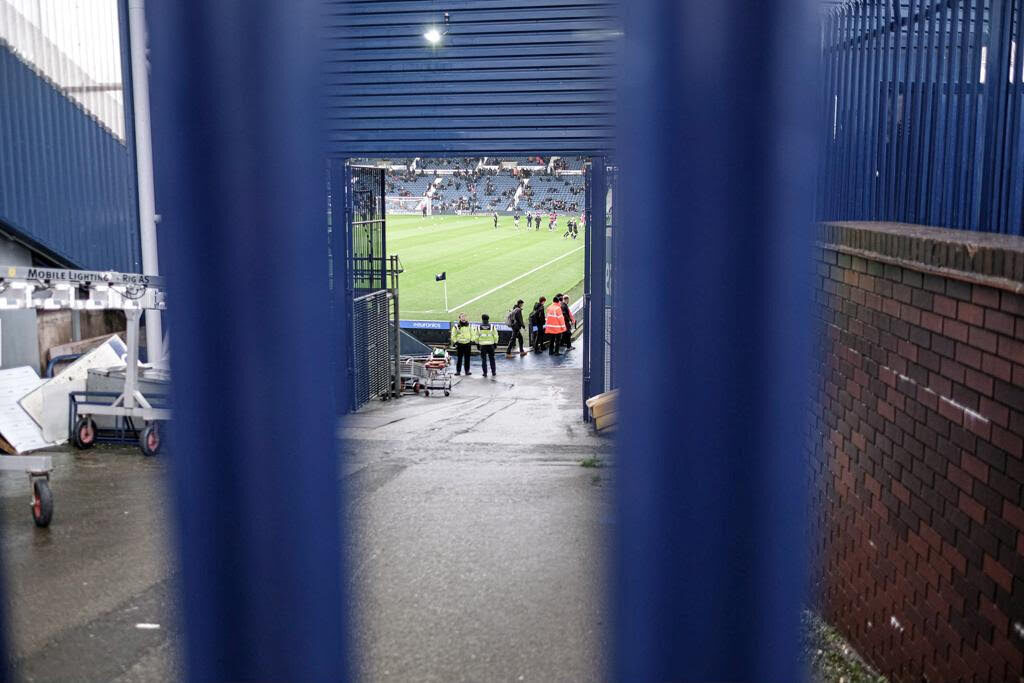 This assurance has led to a burst of enthusiasm amongst fans, with impressive home attendances and almost guaranteed sold out away ends becoming a permanent feature of match day, and long may that continue.
Something that potentially acts as a hindrance to such good attendances is Sky's constant changing of fixtures to unhelpful times, which seems to have become quite the occurrence recently, with it being less than a month ago that a trip to London to see the Reds play at QPR was also moved to a Friday night. Whilst the short hop over to the other side of the Midlands may seem a lot less disruptive than the longer trip down to the capital, for many the idea of rushing home from work and trying to get to the game on time not only kills any chance of a pre-match, but also reiterates the idea that the people in charge of fixtures have little care or concern when it comes to travelling fans, especially considering the time, effort and money many spend following their teams country-wide.
The idea that football fans are somewhat dispensable is something that is certainly putting fans off going to as many games as they maybe previously would have, with the scary thing being that there seems to be no end to Sky's greed or the fact that money is slowly killing a game which has been the foundation of our country's sporting heritage for over 160 years.
Despite the fixture change and the recent drops in temperature, I'm sure the lads will be loudly backed by yet another sold out away end, and for that I cannot wait.
***
TRAVEL
Trains: The train links between Nottingham and Birmingham are quite convenient when it comes to making your way down to the game, with a short train from Snow Hill to The Hawthorn Railway station dropping you virtually outside the stadium. After the game, trains run back into central Birmingham fairly frequently until 23.25, but it is worth noting that the last train from New Street to Nottingham is the 23.09 service, getting you back to Nottingham at 00.18. Late arrivals back home seem yet another part of fixture changes that are clearly not considered by the hierarchy, and sadly that shows no signs of changing.
A return from Nottingham to New Street is looking around the £21 mark, with the extension to the Hawthorns setting you back just under £3.
We've been informed that the metro system which links West Brom with Birmingham will not be in operation and therefore trains may be busier than usual.
Road: M1/ A42/M42 / M6 / M5 – leave at Junction 2 and you won't be far away from the Hawthorns. The M6 past Jct 6 is often a bit busy so leave a bit of extra time if you can to navigate through there.
There is usually ample street parking around the motorway junction, close to the Vine pub which is mentioned below, and isn't a long walk to the Hawthorns (See Parking Spot A on enclosed map). Alternatively, you could by-pass the M5 altogether, especially as it could still be a bit hectic on a Friday evening, and make your way off the M6 at Junction 7 of the M6 (Great Barr). This sounds a bit of a hassle but on the last couple of visits it's actually proven a much better route, especially after the match. Using this route head to Park Lane (B21 8LE) which is a road adjacent from the stadium.
The map should prove useful to demonstrate the route via Newton Road. Park Lane has free street parking; it's quite tight but you'll soon get the idea when you see what all the other cars have done. Park on one side of the road facing away from the ground and then afterwards it's a relatively quick escape up Park Lane back to Junction 6 of the M6 (See Parking Spot B on enclosed map).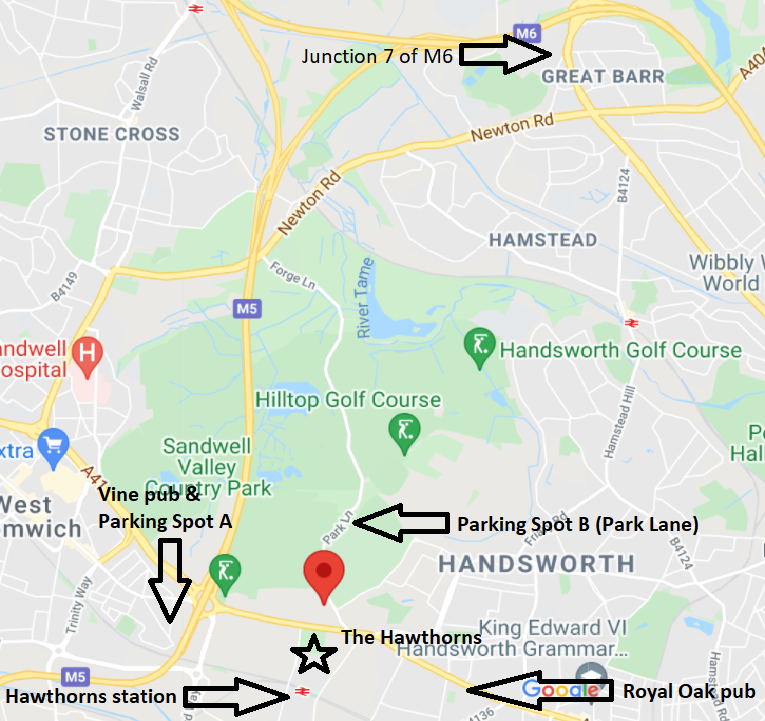 Pubs
Many will favour drinking around Birmingham city centre before making the short train journey to the Hawthorns on the train, which would definitely be recommended considering Birmingham's vast array of pubs and restaurants that easily set you up for a good pre-match. However, it may not be feasible for many on a Friday night.
For those of you near the ground, the two away fan options are the Vine or the Royal Oak. Both sit either side of the ground and are roughly a ten-minute walk away. Again, take a look at the map which has both marked on there. Your decision on which one to go to may depend which way you head in / where you park. If using M5 then the Vine is going to be easier if you can get parked around there. If using the Park Lane option mentioned then the Royal Oak is very handily placed and, it should be added, has a decent chippy nearby.
Q&A – We spoke to Clint from Baggies fan page All Albion Fans ahead of Friday night's fixture (@AllAlbionFans)
1.Apart from his extraordinary efforts at Barnsley last season, I've not seen much about your current head coach Valérien Ismaël. How are you finding his style of play and is he delivering the expected results?
The style of play is very mixed. We came out the blocks at the start of the season, had a 4-game spell when we were just punting it into the wide areas up front and closing then we've started passing more to mixed results.
More of our fans feel negative at the moment it seems.
2.West Brom in current seasons have appeared from afar to be a club too good for the championship who cannot quite hack it in the Premier League, as a supporter does this get frustrating, or does it keep things exciting?
Our Owner doesn't invest in the club so it's more likely we'll be stuck in the Championship than become established in the Premier League. The promotions are exciting but you have to be an optimist to enjoy the most recent Premier League campaigns.
They've had their moments such as the 5-2 win at Stamford Bridge in April. We've not spent more than 2 seasons in the Championship since 2000 but had 8 consecutive years in the top flight.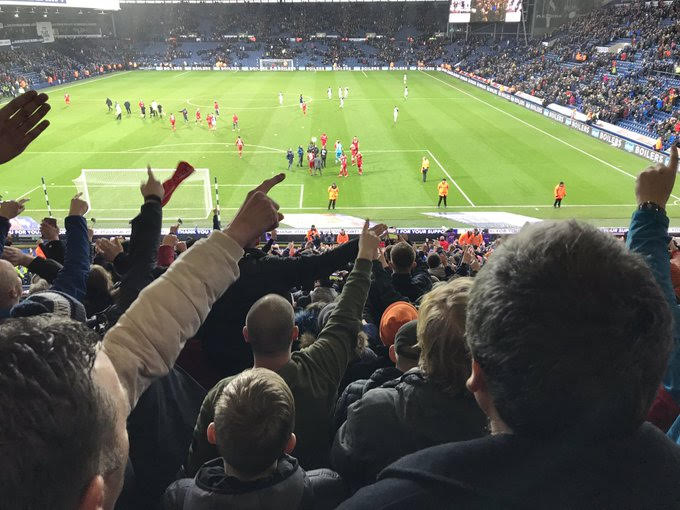 3.Another 3pm Saturday kick off moved to the frustrating time of Friday night – how badly are West Brom being affected by such moves by Sky and where do you stand when it comes to such happenings?
It feels like our games are moved more than anyone else although I know QPR have had a lot moved too. Fans of other clubs have started joking it's Friday Night, West Brom must be on.
I don't mind the home games personally as frees up the weekend, but the Away games cut into that annual leave.
4. After 18 long months locked away by covid, how have you personally found it to be back following your football club?
We were lucky to be in the Premier League and get the chance to see one home game in May (Vs West Ham) and I was worried how I'd adapt back into things with working from home too. I went from barely being at home to barely being out.
It's been great to do all the things I took for granted at home games and to be travelling the country again. I'm just on the coach back from Blackpool now as I write this.
5.Do you have any recommendations for parking and pubs nearer the ground? Especially given the element of Friday night rush hour potentially making journeys longer to the ground.
The motorways and parking have been a nightmare this season. So much so some home season ticket holders aren't putting themselves through it at times. There is a car park on Middlemore Road just past where the Coaches park that is £5 then a 5 minute walk from the Away End. I haven't wanted to tell our fans that so you're very privileged!
Coming off the motorway though it could be hard to get to. Worth looking at street parking by The Vine pub and doing the 15 min walk.
I'd recommend the train, drink in Birmingham then get the train/tram in which is 10 mins. The Square Peg and Briar Rose are Wetherspoons within 5 mins of New Street. Shakespeare, Trocadero and Sun on the Hill too.
6.Score Prediction?
Our Away form is abysmal with 1 point in 5 games but we're the only team unbeaten at home this season in the Championship. I wish I hadn't just looked at your away form!
I'll go for a 1-0 Home win but it'll be tough and I'm not overly confident.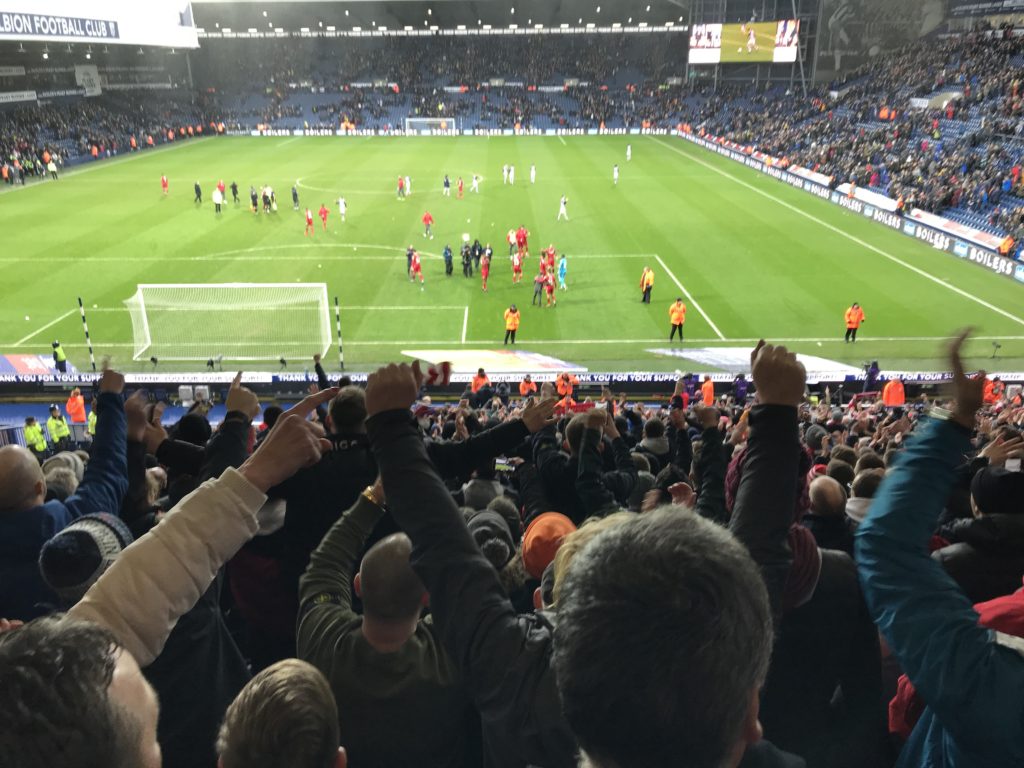 7. Finally, where do you see yourselves ending up this season? Fighting for automatics or having to go through the hell of play-offs?
Following from that, where do you reckon Forest could end up this season following our recent pick-up in form?
I could see this season fizzling out like no other. I don't think we can challenge Fulham and Bournemouth but I don't think anyone below us will get the results to keep up with us. Not a good way to go into the Play-Offs if that's our destiny.
As far as Forest goes, 5 points off the Play Offs having played a game more as I write this. Put a couple of back-to-back wins together and it's certainly within reach but ultimately I think you're drawing too many games and will just miss out.
I hope I'm wrong, Nottingham is my favorite away day so I wouldn't mind going there in the Play-Offs.
***
Cheers Clint for the answers. Roll on Friday night. COYR!
Charlie