FOREST AWAY: West Ham United, Saturday 25th February – Fan Guide
I remember we were told that top flight football meant even less Saturday games. 'Don't moan about Sky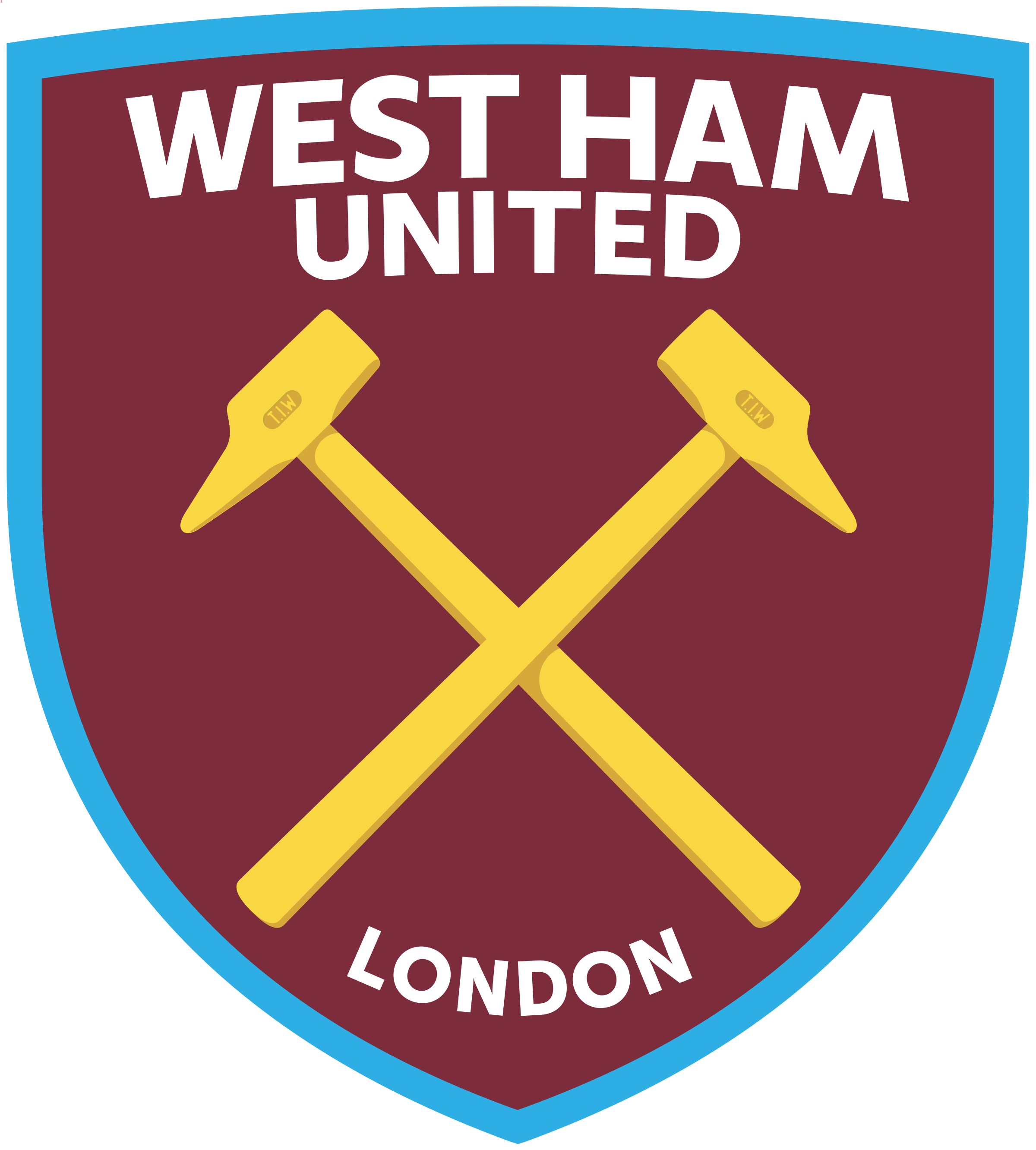 in the Championship,' we were told, '…it'll be worse in the Premier League.' Except, that isn't correct. We have been blessed with regular Saturday slots of late and it's a joy to get back into the swing of early darts out the house to grab a train.
The April fixtures were released this week and we have managed to retain another load of Saturday 3 o'clocks too. By my reckoning that will be ten away fixtures that haven't been moved, with two at the end of the season still to be decided. A pretty good return, even if the potential for broadcasters to wreak havoc with games still remains.
For now, we appear to have sunk into the delightful middle-table bracket which is absolutely fine with us. It would be bliss to saunter into the summer comfortably without anyone noticing. Right now, however, there is much to play for and huge games to come as we fight to keep distance from the clutching hordes at the bottom who are trying to find someone, anyone to overhaul. Surprisingly, Saturday's opponents are one of those teams and they'll no doubt see us as being potential prey. Like with City, we need to show them we aren't.
We sit in a sort of purgatory right now, not that anyone is complaining. A safety line not close enough to reach yet, while our legs dangle over a black, eerie pit of despair. Saturday would be a hell of a time to grab another three points.
TRAVEL
RAIL: We have used the same plan as Fulham with split fare tickets offered by Trainline.com. The cheapest price being offered right now on the 08:12, 08:50, 09:50, 10:12 and 10:50 services down to St Pancras and the 18:05, 18:35, 19:05, 19:35 and 20:05 trains back is £57.10.
A shop around might flag up something slightly cheaper, but this seems to be the best standard fare available. Once again, take a look at the Two Together Railcard option if two of you are travelling together as it will save you a third off that price which brings it down to a pretty reasonable sum.
To get to the stadium from Kings Cross, the best bet looks to use the overground service which is very quick into Stratford International. There is also Stratford underground, but this cannot be reached direct from Kings Cross, a quick change at Bank onto the Central Line headed east is still pretty straightforward though.
ROAD: I'll assume nobody really fancies driving too close to the stadium so a few suggestions to think about if you are driving down:
Stanmore / Edgware / Canons Park tube stops – all quite close to Jct 4 of the M1 and sizeable car parks connected to a tube stop.
Central Line – take a look at any of the stops at the top of the Central Line such as Epping. These are only a few stops up the line from Stratford and may offer a quicker journey in and out of the stadium.
Luton Parkway – I've used this a few times when heading into London. It saves a fair bit of driving and is a really quick train ride into the middle of London. A 2 minute drive from Jct10 of the M1 and a fairly cheap multi-storey next door, it's very straightforward. If travelling in a group of 3 you can also get a group saver which works out at £23.25 (£7.75 each). There are regular trains that take around 30 mins.
A few further suggestions below in our Q&A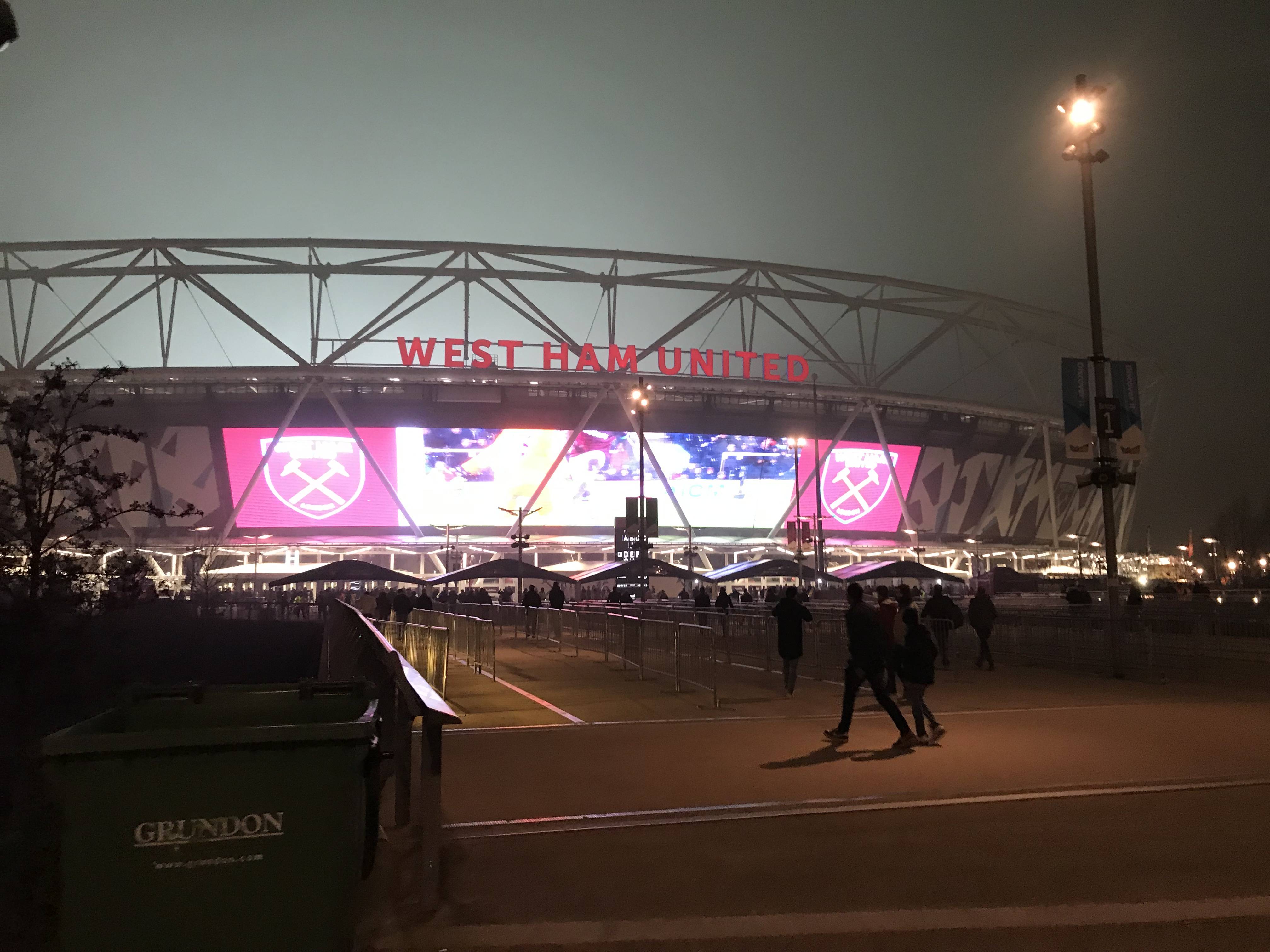 PUBS
The sensible option for pre-match drinking would be to stick around Kings Cross – the Euston Flyer, Rocket, O'Neill's & Skinners Arms are all within a 5-minute walk of each other and offer a good mini pub-crawl.
Of course, if arriving early enough most of London is at your disposal, just allow enough time to get back to Stratford.
Closer to London Stadium, some local knowledge suggests that away fans should be okay in a few pubs around the outskirts of the Olympic Park – the Lord Napier, Number 90 and Crate were a few suggestions sent our way which should hopefully be willing to accommodate well behaved away supporters.
Q&A with Anton of the West Ham Network
It seems fair to say this season isn't going as anyone at West Ham would have hoped. What's gone wrong in your opinion and are many still holding the club's owners / board to account?
Many will never forgive the owners for the move from Upton Park in the manner it was done. Many lies were told to get what they wanted. And to have your home taken from you in that way was heart-breaking.
This season is a tough one! And the fans are split! Some think it's David Moyes lack of attacking coaching, his fear of losing, his cautious approach to games! And some think that we have spent over £160m on new talent, with most considered 1st team starters and it's a transition season! On top of that we have had a whole host of injuries any impactful areas, earlier this season we had no fit centre halves and lost all of our strikers!
Saturday's game against us has a lot riding on it, possibly for the position of David Moyes too. Is Moyes the man to keep you up?
It has been billed as 'mark or break' for Moyes – we had a similar game when we played Everton a few weeks back which followed a couple of good away draws at Newcastle and Chelsea. I think we'll stay up, we have a good squad, much better than in recent years on paper – but injuries and poor performance has curtailed any sort of consistency.
The return to the side of Nayef Aguerd is a key reason he had a little up-turn, we will hopefully have a few players back with Lucas Paqueta apparently better than 50/50 to return to the side, alongside Gianluca Scamacca as well hopefully!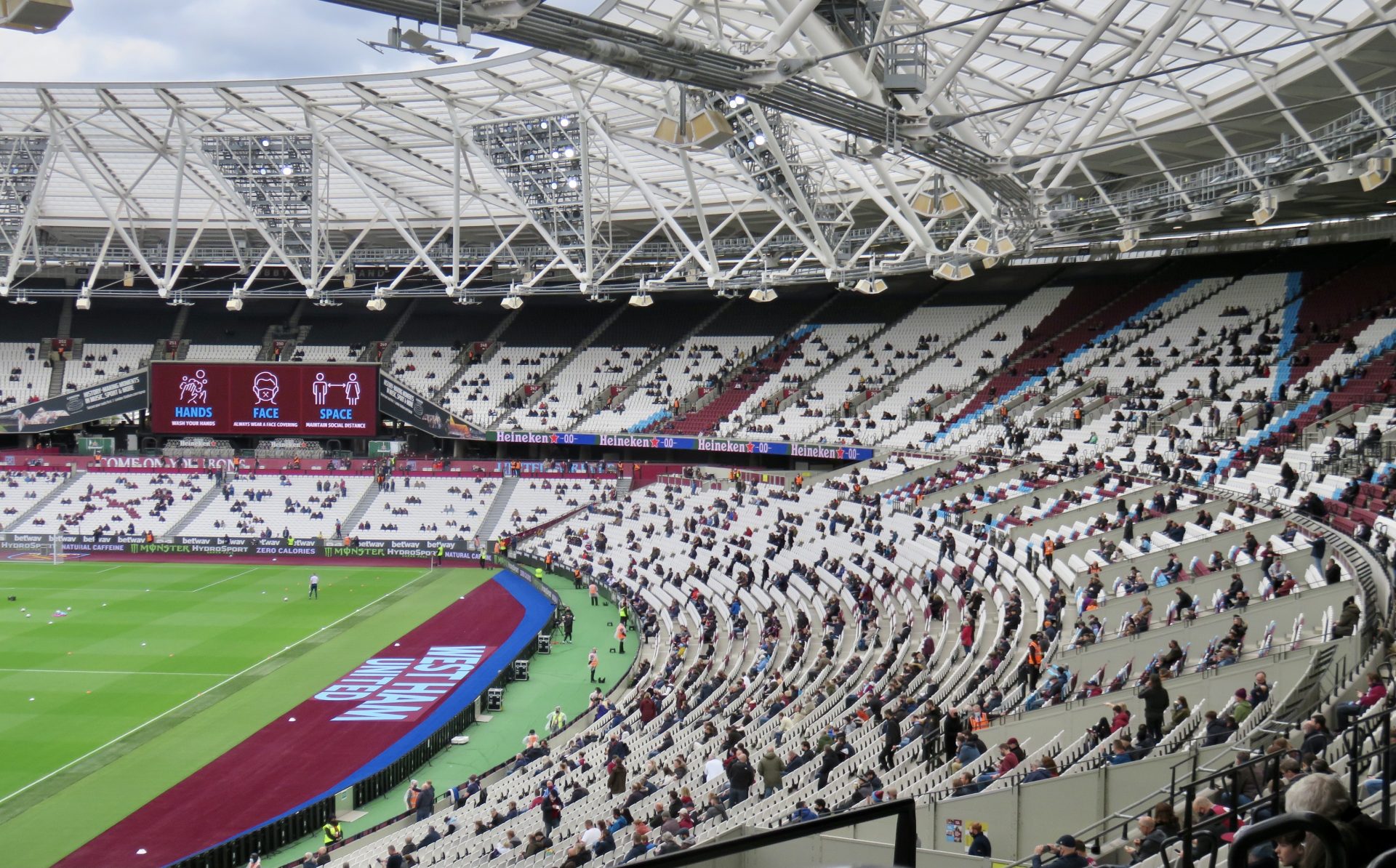 It'll be a first visit to the London Stadium for Forest. West Ham's occupation of the former Olympic site has been a much-discussed subject. Does it feel like home now? And what can Forest fans expect in terms of view from the away section?
There's a definite divide among the fanbase about the London Stadium, that's fair to say. Younger fans tend to be more acceptant of the stadium compared to older fans.
It isn't our stadium; we are renting it and so it's difficult to put the West Ham-ness into it. For example, recently the company who operate the stadium put a dividing wall between the home and away fans which caused a furore amongst the fanbase.
Considering we were at Upton Park for a hundred years; we've only been at the London Stadium for six years in comparison. It can be a great atmosphere – games last year against Sevilla and Liverpool were great – but few and far between.
You'll be closer to the pitch than at St James Park, that's for sure!
Explain for us if you would the best way to make it to the stadium from central London / Kings Cross area, and back again after the game.
From Kings Cross, there's the famed bullet train which leaves from St Pancras and takes about 7-8 minutes to get to Stratford International station.
The stadium is one of the best for transport links – lots of Underground lines pass through Stratford – the Central Line, Jubilee Line, Overground, Elizabeth Line. With many other lines being a change or so in.
From Stratford Underground or International station, follow the signs to the Queen Elizabeth Olympic Park. I'm sure the boys in blue would direct you accordingly! Be warned it's about a 20 minute from Stratford station to the stadium!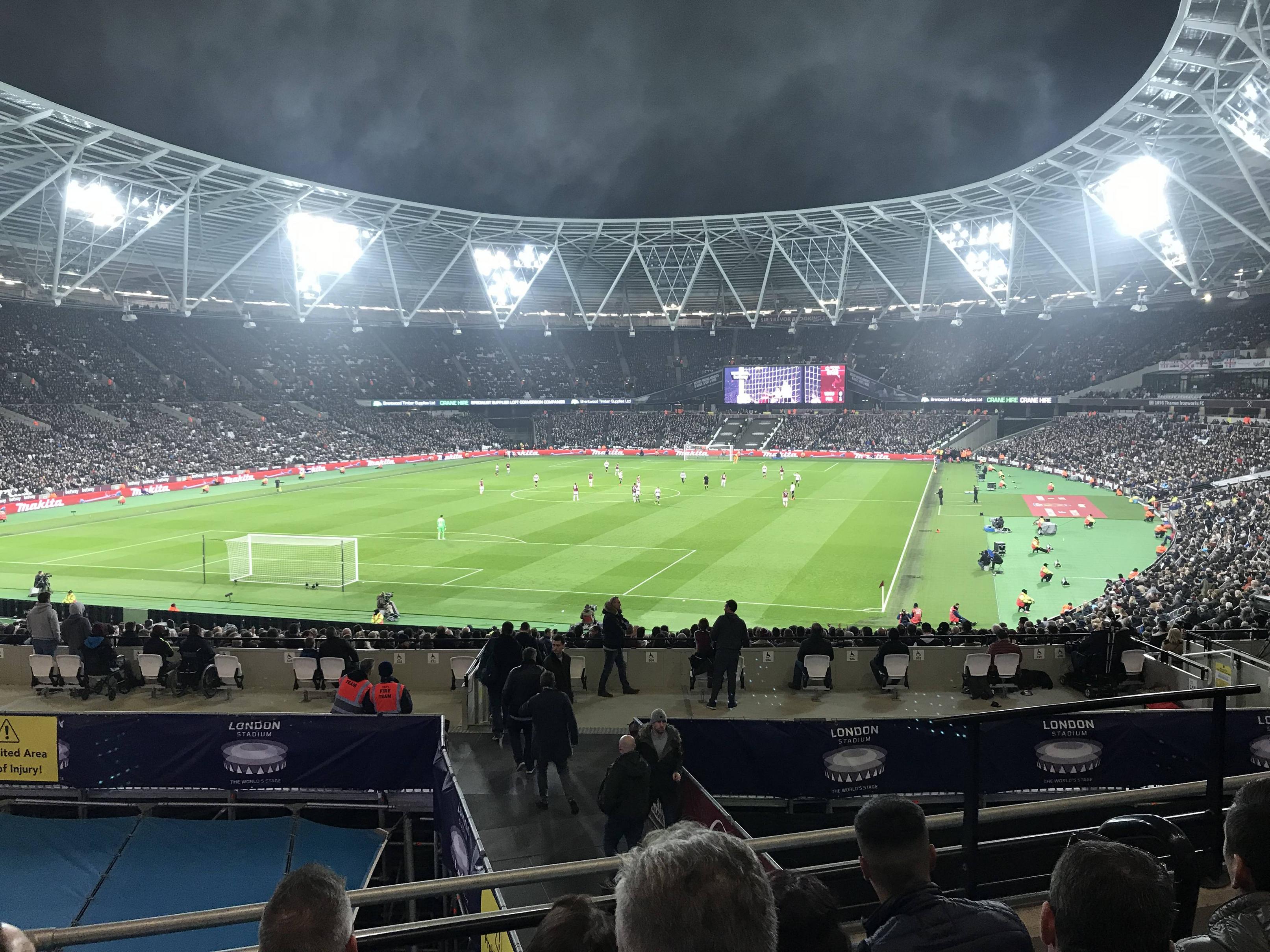 Will any pubs or bars around the stadium welcome away supporters?
The best chance of grabbing a pint would be at the stadium itself to be fair, the area isn't really blessed with pubs for away fans – you'll struggle to get into the bars within Westfield such as the Cow etc with colours on.
A nice pub for 'plain clothes' drinkers would be the Crate Brewery in Hackney Wick. Given its location and good transport links, out of Stratford might be more fruitful to be honest – it's a few stops away from Central London, Liverpool Street, Canary Wharf etc.
Any parking suggestions for those coming down in the car?
Westfield shopping centre car park is the closest – is quite pricey and can get busy with shoppers as well as home fans parking. The area around isn't parking friendly… again, might be worth parking further up the Central line and jumping on the Tube into Stratford – Redbridge, Leytonstone Central Line stations all have big car parks and are a couple of stops away from Stratford.
Michail Antonio was a firm favourite during his short stay with us before joining the Hammers in 2015. How important a player has he been for you, and is still a regular name on the team sheet?
Antonio has been a great servant to West Ham, an unexpected one to be honest. Several times through his west ham career he has blown hot and cold and when he gets doubted, he proves people wrong all the time.
This season is different, we were not planning for a season with Antonio leading the line after our recent signings, but injuries have forced Moyes hand and when we play Antonio up top, we become predictable which is a big problem.
Finally – as we approach the final stages of the season, who do you think are the three teams going down?
This is a tough one.
You hear the old saying 'good enough to go down' but to be honest I think anyone within 7-8 points from bottom 3 are in a real battle.
Our thanks to Anton for his insight from a West Ham perspective.
See everyone in London. You Reds.
Matt