Made in 1865
Not too long after the last large display on the opening day of the season a discussion began about a sequel. Derby was the obvious choice. As is rather typical with us we proceeded to waste the next few months and leave the majority of the work until the last few weeks. The past week has been frantic… Late nights, Polish translators and a Friday evening dash to Stapleford of all places! But the end result was worth it.
The final product you all saw took a huge amount of effort from many people. Following the previous display against Millwall we made a request that anyone who wanted to be part of similar projects in the future should get in touch. Many did and we were pleased to hear that these offers of help still stood when we made contact recently. Over several days and nights of production it was great that our fellow fans gave up their free time to contribute. These are not people we know personally, just folk who wanted to help. We are extremely grateful for their input.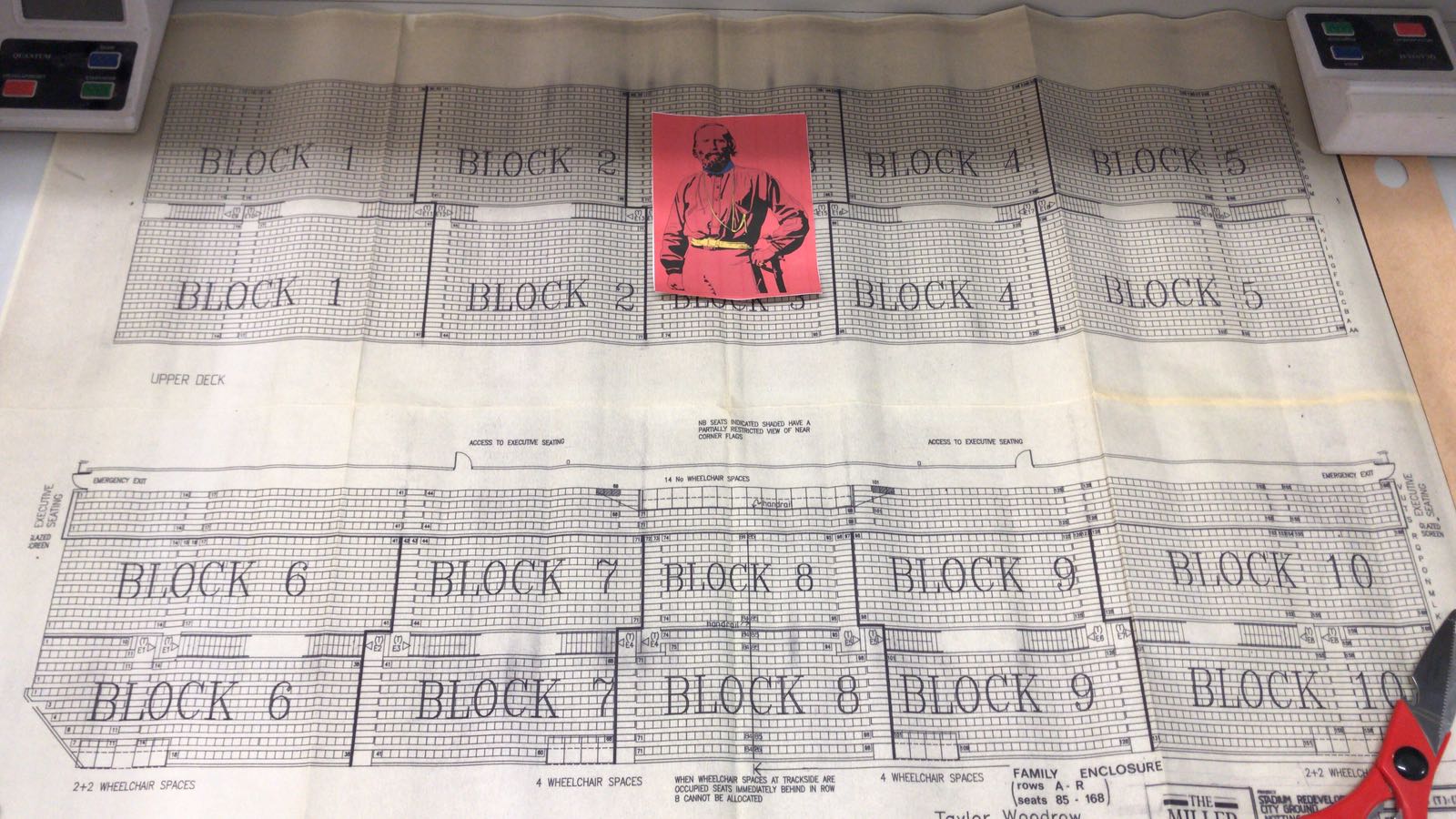 We continuously make it clear that Forza Garibaldi is open to anyone to become involved with. There is no membership and it is no closed group. Everything we do is designed to generate positivity amongst the fanbase and the more of you want to help take it forward the better. So please consider it and drop us a line if you do want to be an active part of it. This may be putting forward ideas or taking on a greater role in bringing these suggestions to life.
The display also could not have happened without co-operation from the club. The progress behind the scenes at NFFC since Summer 2017 is well documented but there is a clear desire to assist initiatives like ourselves. We want to avoid being financially reliant on the club and we certainly need to avoid leaving the club to try and create an atmosphere themselves. In our opinion, there is a difference between what we do and what some other clubs do. At NFFC it is the supporters who try and generate something and we think the results are more special as a result. We don't need the club to offer incentives to get fans putting flags on seats and nor do we want them bringing in organisations to produce fan displays as others do. At Forest the fans are given the opportunity to lead the way and long may that continue.
One area which has perhaps hindered Forest in seasons gone by is that we've not been able to forge close links with the players. It's hard when, the young lads aside, our teams have been dismantled year after year and the performances have been poor. But some renewed optimism has been found with the team beginning to thrive under Karanka. All will surely agree that our new captain Ben Watson has been instrumental in an upturn in our fortunes.
Via our communication with the club about the Derby display, Watson became aware of our intentions to produce a large-scale display in the Trent End. Funding is always a huge issue for us and the main reason (along with time) the displays are restricted to a small number a season. As club captain, Watson approached his fellow players and even the manager and coaching staff and asked for a donation to help finance our plans. The request was met positively and the money raised, along with contributions from fans buying badges & stickers was pivotal in allowing the display to happen.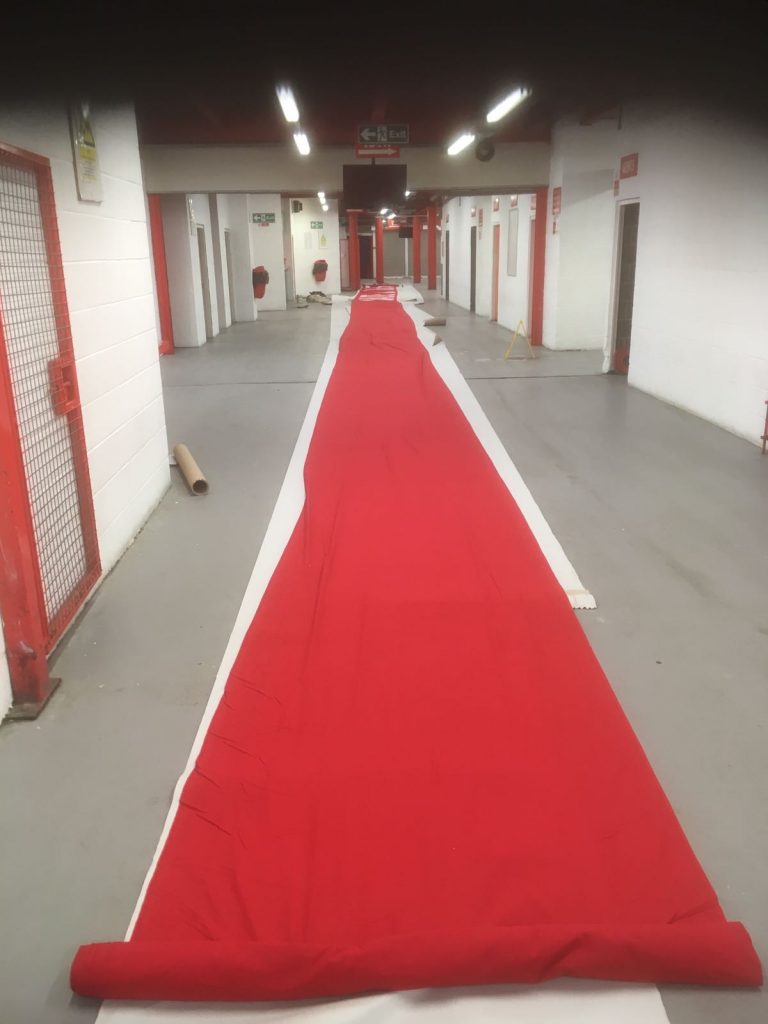 Naturally we were thrilled when we were informed. While some did question whether Watson's statement last week on this was just a piece of PR from the club we can assure you that this was a genuine offer and not driven by those behind the scenes. We would like to place on record our thanks to the players and management for their contribution and we hope that they saw it was put to good use.
Considering the detachment many have felt from the club and players over a period of years this is the type of gesture, we hope, that can go some way towards bringing supporters closer to the fold. We also felt this was a big statement. What was brought to life in the Trent End immediately before kick-off was a joint effort by all at NFFC – something we've probably not been able to say for a while now. It is with a more unified front that we move forward: Club, players and supporters all pushing on together.
Thank you once again for your messages – seeing our efforts bring a little bit of joy is more than enough of a reward for us.
Viva La Revolucion!