Description
The pre-sale window to order a copy of Risen: Freed From Desire 2 is now open.
IMPORTANT INFORMATION. Please note that pre-sale will run throughout June before ending on Friday 30th June. Printing of all books ordered will then take place in July.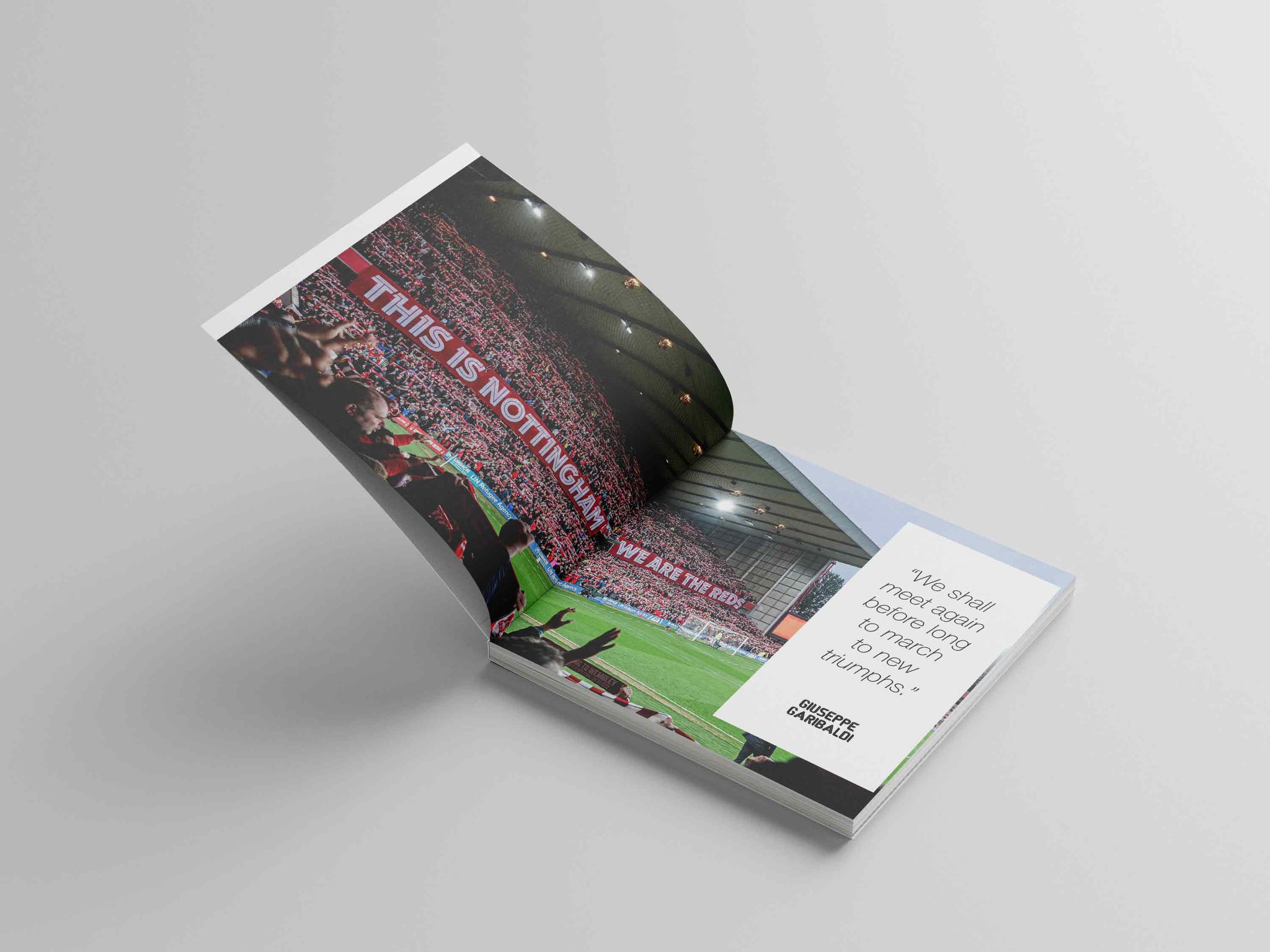 —
Risen is the photographic story of Nottingham Forest's remarkable return to the Premier League, documented by Our Glorious Banners. The book features 96 pages of photos that documents the dramatic highs and lows of Forest's first season in the top flight for 23 years.
All proceeds from the sale of the book will be split 50:50 between helping to fund future Forza Garibaldi displays and activity in and around The City Ground and the PDSA, the UK's leading vet charity supporting pets in need.
If you are considering buying this for a young Red then please be aware the text does include some swearing.
The book is 96 pages in total and 180mm x 180mm in size. Please note it is a hard back book, the cover is 250gsm Silk and the inside pages are 150gsm Silk.
Price: £18.65 inc postage within the UK.
If you live outside the UK then please email ourgloriousbanners@gmail.com to sort your order directly. For anyone living in North America a bulk order with the NFFC North America Supporters Club is going to be arranged, please follow their social channels for details. Postage costs for orders outside the UK will be on a case-by-case basis.
Many thanks to Matt Oldroyd and Harry Fish for providing photographs for the games I missed as well as once again to Print4 Ltd Nottingham for their support with printing of the books. And finally a huge thanks to everyone who appears in one of my photos.