Athens AWAY – Part 2 – Olympiacos Fans Q&A
It's been a few weeks since the Athens tour was announced, and the excitement is brewing among Forest fans (certainly us anyway!). We've had some of you get in touch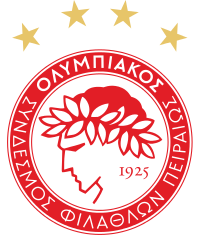 and we've seen plenty on social media saying they are making the trip – it's hard to assess numbers but the club have indicated they believe there will be 500 out there although that may just be for the Olympiacos game.
We will post another blog the week before Athens – this includes a great looking bar where the owner has kindly agreed to host Forest supporters on the Saturday near the ground before the Atromis game. We also have a similar arrangement for the Tuesday. Along with this we have some tidy travel tips from some locals and some other useful details.
For anyone who is yet to book and tempted, there are still good options available. A 6.45 Saturday flight out of Luton, flying back Wednesday 14:15 can be grabbed for £220 – with cheaper options available if missing the first game, too. There are also a number of cheaper options from Stansted. If anyone missed our opening Part 1 blog, you can find it here  which carries some more comprehensive travel information.
As for now, we have two Q&A's to bring you over the next couple of days.
Part A (below) is with three Greek fans of Olympiacos, including a member of the ultra group Gate 7, to provide us with their insight into the city of Athens, the fortunes of their team and what they really make of their new found link with NFFC via Evangelos Marianakis.
They all wanted to remain anonymous, so we have labelled them as Fan A, B and C.
Part B will be posted tomorrow, with Athens based Vassilis Poulakos – honorary chairman of the NFFC Greek supporters club – who has been excited for weeks at the prospect of catching the Reds in his home city.
Olympiacos Fans Q&A
1- What do you know about Forest?
Fan A = I knew forest from the Premier League and got to know more after Marinakis bought the team. I know that it's from Nottingham.
Fan B = The answer is not much. I knew of course about the saga of the Brian Clough era and the European titles, I knew and had seen pictures of the City Ground, I knew that you had a long history. I remembered a few old players (Peter Shilton for example), and I knew that you have been lingering in the Championship for too many years. That's about it.
Fan C = They won back to back European cups when it was worthy of winning, and not corrupt like today. They beat Malmo and Hamburg. They had the BEST manager to have ever walked the face of the earth. This is no my opinion but FACT!
2- What do the Olympiacos fans think of the link between Marinakis, and the links with Forest?
A = *Response deleted as publishing it may lead to legal action against us!*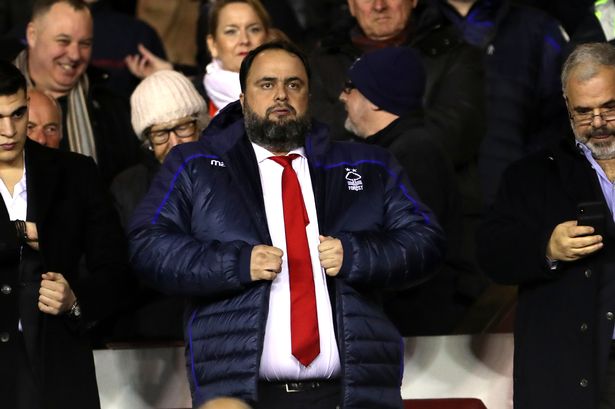 B = There hasn't been negative reaction so far. Initially there was some concern due to the money that would be required for Forest's success (i.e. promotion to the Premier), money some fans felt could be put to use over here, but it has more or less subsided.
Those of us who try to understand the financial structure of modern football understand that diversification of football assets may prove beneficial for both clubs. Some of us are happy about Forest's wins as they would be for the success of a cousin; you're considered part of the family now, especially by our media.
There is some worry and some hope about what will happen when you get promoted to the Premier: some hope that this will prove good and open doors for us, some worry that we may become some sort of feeder club.
C = The fans don't really talk about the link but they do look out for results
3- Recommended areas to stay?
A & C = Pasalimani in Pireaus
B = The wider city centre of Athens is an obvious choice for accommodation, but there are choices everywhere (especially if you go for Airbnb) and even neighborhoods relatively far from the city centre have a life of their own. A different choice would be somewhere along the coast, if you prefer the sea, again with a large choice of hotels (on the downside, it may take you a little longer to get to the stadium).
4- Will Forest fans be made welcome on the tour – anything to be wary of?
A =You should definitely be wary, Marinakis owning forest doesn't mean anything, only friends we have is Red Star Belgrade
B = I see no reason why Forest fans wouldn't be welcome, especially by our fans during, before and after the friendly (there will be a sort of camaraderie between 'related' clubs, I would think). Of course if you decide to start shouting "your club is shit, man" next to a guy quietly drinking his beer in a pub with an Olympiacos scarf, you may not exactly get the reply "cheers, mate", but you already knew that.
Other things to be wary about are things any tourist should be wary about, especially in the city centre of any major city: places to eat or drink which are essentially tourist traps, petty theft, and a few not exactly dangerous but often unpleasant areas (I would avoid the areas around Omonoia square late at night).
Taxi drivers are often unreliable over here, especially when they see you getting off the airport bus. July in Athens can get pretty hot and those of you unaccustomed to a scorching sun should take the usual precautions.
C = You will be made very welcome at the pubs you have arranged. Very important – do not wear anything green whatsoever around the ground or especially at the pubs or ground.
5 – Name 3 things you must do in Athens.
A =Visit Acropolis, the Pantheon and try local food
B = Stroll around the city, drink, and be merry.
Seriously? It depends on what you enjoy in a foreign city. Others enjoy museums and ancient sites (there are obviously several, they are all important, and even some of the lesser known ones are great), others stick to the night life, others like to just walk around the centre aimlessly and take in the feel of the place, others will head to the beach first chance they get (any beach south of Glyfada and until Cape Sounio, some 60 km away from the centre, should do, but they will all be crowded in July).
Now that I mentioned Sounio, the sunset from the temple of Poseidon there is majestic, in my humble opinion, but this is basically a day trip.
C = Must eat souvlaki but they put a lot of extras in so ask them to take out what you don't want! Visit the Acropolis. If you have more time visit Aegina which is a small island about 35 minutes from the port of Pireaus. It is around 12 euros return. The ferries leave the port area not the harbour area. You can buy tickets from the small outlets which are a 1 minute walk from Piraeus station.
6 – What about the player for both clubs – Bouchlakis, Dias, Abdoun, Djebbour, Kasami, Derbyshire, Ansifarad, Tachtsidis…..? 
A = Nothing to say really, doesn't really matter for us
B = Let's split cases into two periods, before and after the takeover. Before the takeover we ripped you off I'm afraid: Abdoun, Derbyshire, Djebbour were not worth the money you paid. But they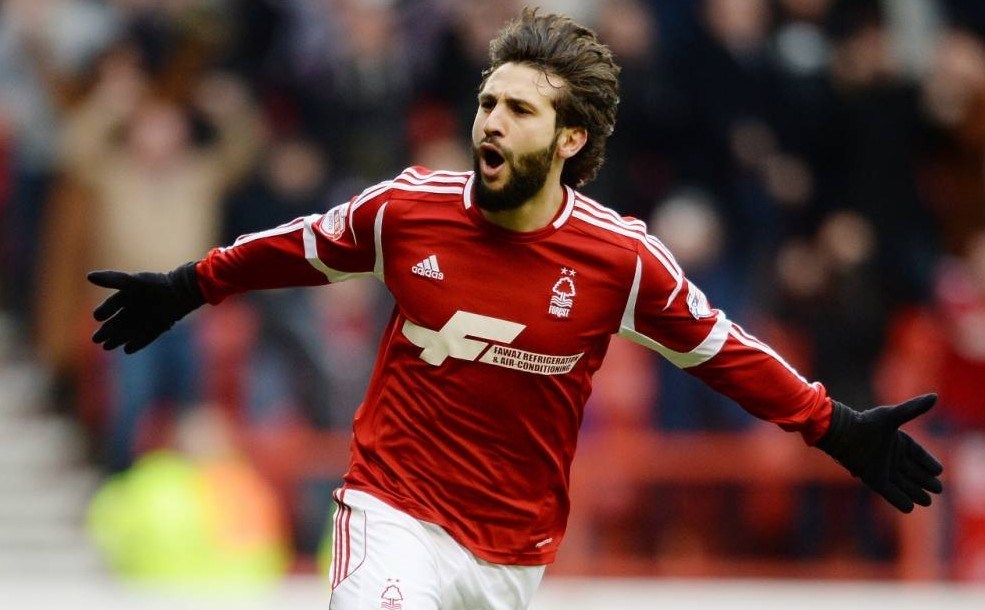 were all different cases.
I know, for example, that many Forest fans think Abdoun was OK, if a little undisciplined, while Djebbour was crap, but for us it was the other way round: Abdoun could never fit in a team, while Djebbour was a weird character who, if he felt his club trusted him, could do wonders, and he did for us.
Derbyshire was an old school poacher, who has cult statue over here mainly due to a famous cup final which he turned around completely on his own, with a concussion and a bleeding nose.
Kasami had all the right technical and physical attributes to be a great midfielder except a brain; a terrible waste of talent.
Vellios is not a bad striker, but he's probably a level below what you need.
In the Marinakis era, I think there is an underlying motif in movement between the two clubs: do no evil to either club. No money exchanges hands, and players moving from one club to another are players who may be unwanted, sometimes for the wrong reasons, but who could, in theory, make it in the other club.
Bouchalakis is a technical midfielder whom I like very much, but he is slow and has a body not fit for the physically very challenging Championship; I was glad to see he started well, I was not surprised he didn't make it in the end (he's had an excellent year with us this season, incidentally).
Kapino was basically a favour: he was unwanted (this time for the right reasons), there was no harm trying him out, it didn't work out, you got a big profit out of that favour by selling him. Same with Tachtsidis, with the important difference that Tachtsidis is a good midfielder, better in theory than Bouchalakis. Your managers thought otherwise, the Italians didn't and are ecstatic to have him, you got some money out of him as well, again no harm done.
Ansarifard was a victim of his agent. He had a very good year with us, his agent convinced him he could cash it in with a big contract in some rich club, the offer however never came and he was in limbo in the end of the transfer window, while you wanted an extra striker. He did not get the chances he deserved at Forest until it was too late.
Although there might be a feeling "enough with the Greek crap" at your fan base, no one forced anybody on the managers, and you got money for the players you did not want. No harm done. As for those that made or were about to make the trip the other way round, I did not like either McKay (I'm glad he did not want to come) or Dias (who, unfortunately, did come), but, again, the concept was not irrational: both were technical players who didn't make it in the Championship but in the less demanding Greek league could in theory shine. It did not work out, but I understand the rationale.
7- How has the recent history been for Olympiacos? 
A = Very bad we lost this seasons league and 2 cups to the Bulgarians (PAOK)
B = Again, I could write a book. I'll restrict myself to the Marinakis period. He took over in 2010; his first concern was to alleviate the problem of the huge debts the club had, while at the same time he had to pump a lot of money into the club in order to get new players under the only manager he ever trusted blindly, Ernesto Valverde. Things were great for a while, but a decline, originally imperceptible, started.
Nine years later, I could summarize the situation as follows. Off the pitch, everything is great: despite the terrible recession and the extraordinarily high taxation in Greek economy the finances of the club are in mint condition (which, among other things, allows Marinakis to fund all the other sports divisions we have and are very proud of: water polo, volleyball, handball, swimming etc.), there is a proper structure in place, the club participates in various high-level meetings concerning European football and so on.
On the pitch, there has been a steady decline –or, at least, a decline in comparison to the very demanding standards we are used to. There are two main reasons. The first is that Greek football is in decline in general, and is becoming more and more toxic, for a variety of reasons too complicated for me to explain in this context. The second is that Marinakis, in my opinion, has not (until very recently) put proper football people in charge of football decisions, the result being too much movement of players and managers for my taste.
Many of our fans understand that we have to act as a selling club (and we have been wildly successful at that, financially speaking), but I don't think a successful team can be built over time without the right choices in personnel (players, managers, directors of football) and especially without enough trust and perseverance in allowing them to do their job. Patience has not been one of the club virtues in the last decade, and the results were obvious in the 2017-2018 season, the low point of recent years in more than one respect.
Last season has been great, however, despite the fact that we had a completely new team under a new manager and thus, understandably, lost the title. The football has been great, fans are happy, and there are reasons for optimism, provided we learn from past mistakes and do not change everybody again.
C = Last two years have been shit . The president has made it publicly clear about his love for PAOK from northern Greece. But Olympiacos have won 19 out of 22 or 23 league titles .
8 – What are your hopes for next season? 
A = We 100% need to win the double next season
C = Must regain the league
9 – We look in awe at the displays done by fans groups in Greece – such as Gate 7 – what do you think of English game atmosphere? How could it be improved? What things work well? 
A = Too quiet, and most important they sit and watch for 90 minutes, we know how it's because of the laws but they should still chant, I like the fights in the streets between fans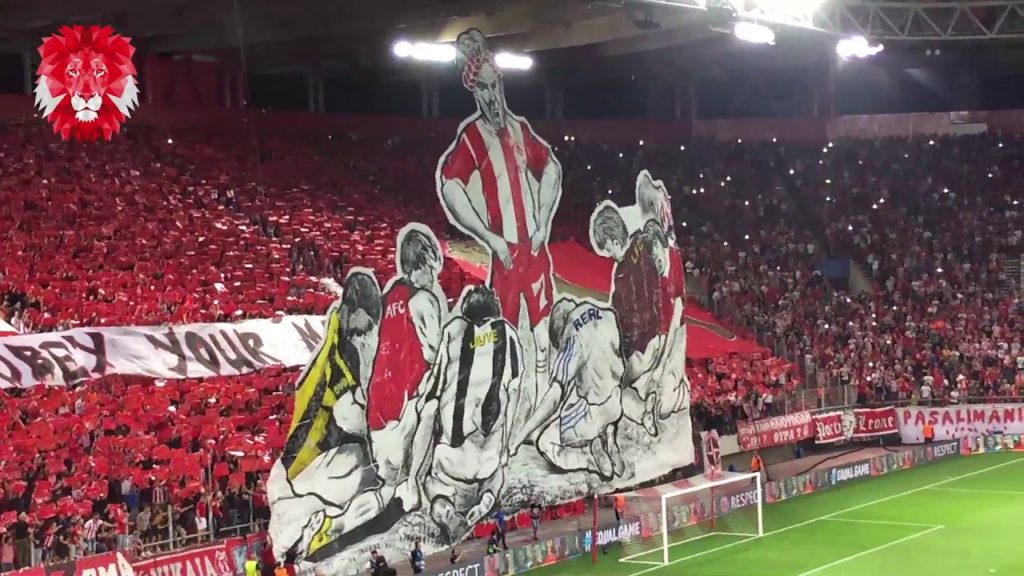 B = I am not a very typical fan (see next point). I have a very low esteem of Greek fans' behaviour and I admire how you treat football experience (funnily enough, this is exactly what Kyriakos Dourekas, a team soldier for decades here and now working for Forest just said in an interview in a Greek sports site).
I am jealous for the lack of violence, the family atmosphere, the unwavering support for the club in English football. I haven't been to an English football ground, but from what I hear, you could allow a bit more spontaneity and plain old fun. Any Greek will find it extremely odd if not funny that bringing a flag to the stadium is so strictly regulated, for example.
C = English game atmosphere is fucking shit and controlled by police and stewards. You are treated like customers and not fans.
Stewards are jumped students who don't have a fucking clue how to treat people and are on a power trip. In Gate 7 we don't let the police in the ground.
How to improve it? Get rid of Sky TV. Give more control to the fans. Allow fans to have pyro. Pyro is not really allowed in Greece but we do what we want.
10 – One strange thing for us is lack of away fans at regular games in Greece – how does it work? 
A = No away fans in games between the big 4 teams (8 dead in fights between 2000-2010) away fans can go at games with smaller teams
B = Fan violence has been a perennial problem in Greek football, a problem that nobody seems to want to solve (including clubs and the authorities). This has driven many people out of the football grounds (including me; I'm an armchair fan now, I'm afraid). The result is that the police has the right to propose to the minister of sports to disallow away fans for specific matches, and this invariably happens in all matches between the big clubs and in several matches involving one big club.
This is ridiculous and is bad for football, but it is perfectly understandable. There is only one positive outcome: given that there are no away fans, and hence no violence, there is a growing number of families, women and children attending. Let's hope that this will be a first step towards a generation of fans with a better attitude.
C = In the past there have been deaths. At the big 4, PAOK, AEK, Panathanikos, and Olympiacos, away fans are not allowed. But in the smaller clubs, away fans can go. One thing to remember is in Greece the people follow all sports, and they are passionate beyond belief.
I've seen riot police at water polo, and volleyball. I've also seen 100s of riot police at a womens basketball game. These ultras are family and live for their clubs. Smoking and drinking is not really permitted but we do what we want and no one stops us. This should not put people off etc, however. The Greeks are really friendly people.
We thank all those that gave answers and stress views are their own. Look our for the following parts coming soon…
Harry